GoSkate.com is a company founded in 2009 with thousands of completed lessons. You have probably ended up on this page, because you are looking for reviews of Go Skate.
Reviews of each of the individual instructors can be found on the instructor portion of the website: http://www.goskate.com/i/. Here students can browse individual instructors and pick the best fit.
Throughout the internet and Facebook, you will find ratings for Go Skate. I have tried to make it easier for you by breaking down the most popular review sites.
1. The BBB
This is a grand daddy of review sites. Considered to be the "gold standard" for business reviews.
Go Skate has maintained a 5 star, A+ record at the BBB.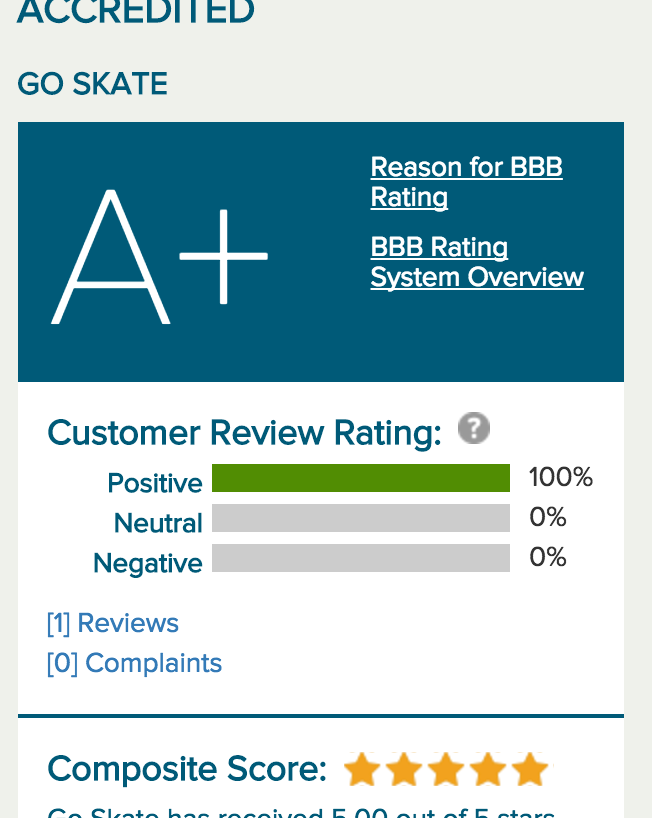 The BBB is open to all customers. Complaints are documented by the board. A single upset customer can knock the A+ rating down even if the company chooses to resolve it.
2. Facebook Reviews
Facebook reviews are the new standard for reviews. Unlike other sites, Facebook reviews are substantiated by profiles. The result is a trustworthy rating.
A 4.5 Rating on Facebook as an average of 63 Reviews!

Facebook reviews on Go Skate are from parents, students, and instructors of Go Skate. Unlike other sites, Facebook tends to be a combination of types of people.
Instructors looking to work for Go Skate should read Facebook reviews.
Check out the Go Skate Reviews for your self on Facebook.
3. Udemy.com Reviews
Trick Tutor Skateboarding – The Online Course from Go Skate has been one of the top-selling skate courses. It has received great ratings all-around. Below is a copy of the 26 reviews of the course which average out to a total rating of a 4.5. See these reviews for yourself on Udemy.com.

Udemy's system is highly regulated. Fake reviews are screened out. Only paid customers are able to write reviews.
The credibility is not to be doubted.
4. Watch a Video Made by The company
Go Skate cares about their reputation. Check out their comments and what they have to say in this short YouTube video.
5. Indeed.com Instructor Reviews
Indeed is the company Go Skate uses to hire instructors.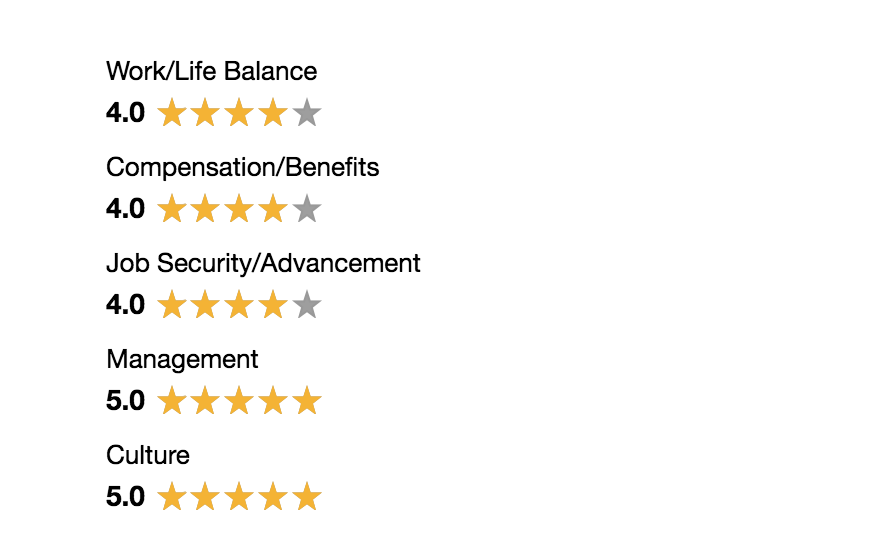 Read more Go Skate Reviews on Indeed.
6. GoSkateReviews.Info
Go Skate Reviews compiles video and email reviews from past and current Go Skate customers. It's content is helpful to people evaluating Go Skate.
http://www.goskatereviews.info/
7. Instructor Reviews
If the above hasn't convinced you or satisfied your need for reviews on GoSkate.com, check out the instructor reviews on the site. Negative and positive reviews on the instructors are posted. This should help you find the best instructor.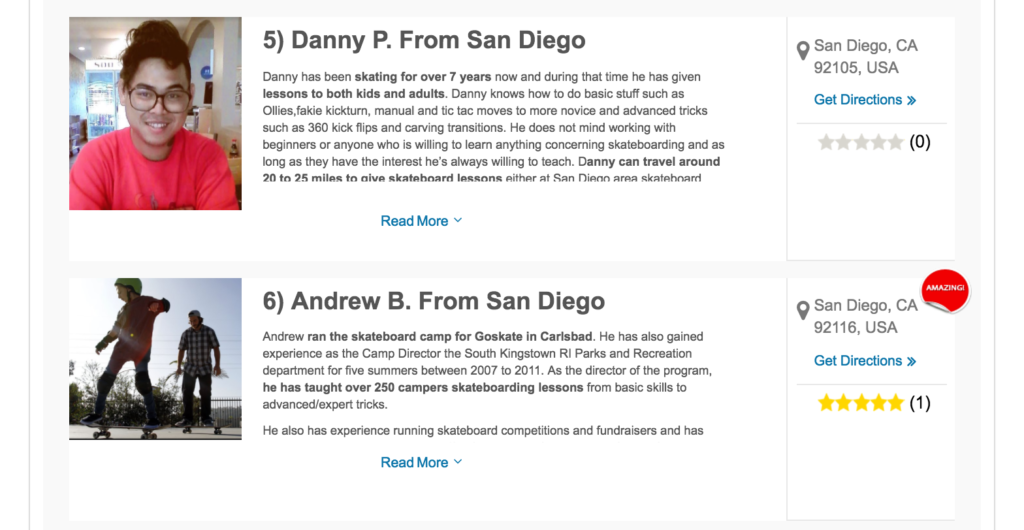 Keep in mind. The most important connection is your relationship with the instructor.
Check out the review of the pros here: http://www.goskate.com/i/
How does this post make you feel?
Comments
comments