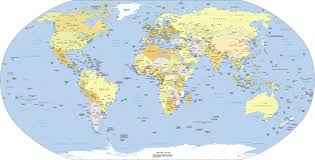 As competition from the global marketplace thickens, companies must either adapt or die.
I have been outsourcing my phone support, SEO, web development, and customer service to the Philippines for two years now.  I have cut my employee costs by 70% and my United States 941 tax obligations by 100%.   Some of my best employees ever are Filipinos.
The truth is that the U.S. government has taxed too much, regulated too much, and made it nearly impossible for companies who don't outsource to keep up with those that do.
Philippines
Pros:I prefer Filipinos simply because they are the most Americanized third-world country.  Their values, culture, and religion (primarily Christian) tie closely to the US.
Cons: Much of the Philippines faces the trouble of inconsistent power supply. Troubles are complicated by frequent typhoons.
Costs for outsourcing to the Philippines:
$1-7/hour
How to find workers?
I recommend you Google "John Jonas' Blog".
Ukraine
Pros: Ukraine is th forth highest educated country in the world. It is a fantastic place to find developers, bookkeepers, and back-end workers.
Cons: Their accent and language barrier hinders telephone work.
Costs for outsourcing to Ukraine
$2-7/hour. More for development work.
How to find workers?
I recommend Work.ua, and Upwork.com
Best Country For PHP or HTML work
India
Best Country For WordPress or SEO
Any
Best Country For Data Entry
Philippines, Bangladesh
Agency or Hire Yourself?
Whether you should hire a company, like 123Employee, or find a worker yourself, depends on your goals. An agency will ensure a reliable person at a greater cost. If you have a management structure in place, finding someone yourself will save you money. As a rule of thumb, expect agency rates to be double what pay on a direct hire.
Too Lazy to do it?
We'll do it for you. Click the contact tab.
Still need help?
I'll teach you and give you some free pointers.